| Job ID | Location | Work Location |
| --- | --- | --- |
| 200181 | Maidenhead | Maidenhead Office (Star House) |
| Job Type | Contract Type | Hours Per Week |
| --- | --- | --- |
| Professional | Full-time | 37.5 |
| Shift Pattern | Closing Date |
| --- | --- |
| Standard working week | 29/09/2020 |
Where possible we're committed to flexible working and supporting our employees to have the right work life balance. Do however note, if you choose to apply for a different work location you will not have any eligibility for relocation support or travel allowances.




This role reports into Senior Accounting Manager and sits within the Financial Accounting Function, which is committed to delivering the best in class accounting through deploying efficient processes and effective management of external service providers.
This role is part of a team of 4 that looks after the accounting for the shared network with EE and Retail estate, both are administered by external service providers and report under IFRS 16 and IAS 17.

Principally the role requires effective delivery of reporting under the recent standard IFRS 16 and management of the external service provider, AY, to ensure completeness and accuracy of IFRS 16 Financial records to Three's accounting ledgers. You must be technically competent to understand IFRS 16 accounting requirements at a level to effectively review and challenge reporting from the Service Provider, AY and MBNL. Further, you will be required to implement initiatives to improve the reporting.

This role provides an excellent opportunity for an individual to apply their technical knowledge of IFRS 16 as well as gaining valuable experience in service level management through being empowered to challenge, implement and lead project initiatives to improve the process and reporting.



Key focus of the role will be leading the reporting under IFRS 16, embedding and improving the processes for this new accounting standard. Preparation of the IFRS 16 accounting has been outsourced to AY and key part of the role will be to work closely with AY/MBNL to improve the accuracy and delivery of the IFRS 16 Reporting.


You will review and challenge the monthly reports by AY/MBNL and reconcile the data back to our GL, ensuring consistency between the GL and IFRS 16 database, following up and ensuring any discrepancies are fixed.

You will work closely with the Finance Business Partners to ensure they provide the correct information to AY on timely basis, helping them interpret the reporting by AY on monthly basis and help prepare the quarterly and annual forecast.

You will need to build strong working relationships with internal stakeholders being T&O Finance, FP&A, Financial Reporting team and finance business partners. You will also need to work closely with external stakeholders, MBNL and AY.

This is a great opportunity that will enable the successful candidate to take ownership of our IFRS 16 reporting and shape this exciting project. This is a highly visible role and provides great development opportunity, as you will be managing high profile external service providers and internally liaising with senior management on regular basis.

Centralised view of the IFRS16 result, the pre-IFRS16 result and therefore the impact. Reviewing the IFRS16 result for reasonableness and following up on any anomalies.
Supporting the Finance Business Partners on the interpretation of their IFRS16 outputs from AY/MBNL (outsourced IFRS16), and with submitting the right information to AY/MBNL. Coordination/monitoring/review of actual lease information provided to AY/MBNL to ensure timeliness, completeness and quality.
Reconciliation of our General Ledger to AY/MBNL outputs, and rollforward of Right of Use Asset accounts and Lease Liability accounts. Taking ownership of the monthly IFRS 16 reporting, until improvements made by AY/MBNL.
Providing the appropriate information required by the Financial Reporting team for cashflow/working capital/balance sheet reporting.
Coordination of forecasting & budgeting activity with AY/MBNL, FP&A and FBPs.
CAS (Group Reporting) forms for completion and quarterly submission to Group via the Financial Reporting team. Hong Kong currently ask a lot of follow up questions which require prompt investigation and response.
Audit deliverables, requests & queries associated with IFRS16.
Oracle property manager – we must upload our lease data into the Group solution for Group visibility.
Improvements to deliver with AY & MBNL - this will include required changes, refinements and additions to the AY/MBNL solution, more formalised & evidenced controls at AY and MBNL, and a reporting solution that meets our needs. This will require working closely with AY/MBNL and delivery will simplify some of the above activities.
Must Have

Qualified ACA, ACCA, preferably audit background.
Working knowledge of IFRS16.
Strong Technical Accounting skills.
Experience of managing external and internal stakeholders.
Intermediate Excel.
Experience of working in a month end environment with experience of General Ledger close processes and month end reconciliation requirements.
Experience of working with external auditors.
Analytical skills with attention to detail.
Apply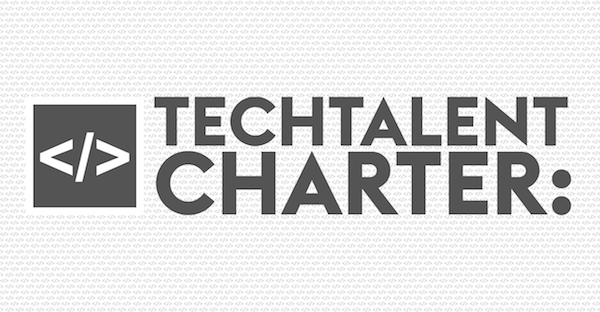 Three are a proud signatory of the Tech Talent Charter (TTC), working across industries to drive greater inclusion and diversity in technology roles.
Can't find the job you're looking for?