| Job ID | Location | Work Location |
| --- | --- | --- |
| 1903GK | Maidenhead | Maidenhead Office (Star House) |
| Job Type | Contract Type | Hours Per Week |
| --- | --- | --- |
| 37.5 | Professional | Full-time |
| Shift Pattern | Closing Date |
| --- | --- |
| Standard Working Week | 20/01/2020 |
We've got big ambitions.

Ambitions that see us want to grow and become one of the nation's best-loved brands.

Sound interesting? That's just the start.

We're leading our industry in terms of change, and delivering amazing experiences for our customers. And our Procurement team use their expertise to support it all.

We're a bunch of subject matter experts brimming with talent. Firing on all cylinders with a culture that not only takes care of our people but empowers them to deliver career-defining work and projects.

All this means we need more brilliant people. Ones who share our ambition, and get stuck in with the next and most exciting part of our story.

Are you in?


You will be joining Three at a time of radical change and you and your team will be at the heart of delivering a successful outcome. We are undertaking a huge technology transformation in our quest to meet the increasing demands from our business to provide flexible and leading edge capabilities that maximise value to our end customers. To meet this challenge, Three is looking for a driven and experienced Senior Procurement Manger who can assess complex challenges and drive the team forward, in order to enhance the Procurement offerings to Three's wider organisation.
Your impeccable communication skills will be put to good use in leading the business through commercial negotiations working closely with senior stakeholders (internal and external) whilst forming and leading virtual teams.
The Procurement Manager – IT reports to the Head of Procurement – IT & Core Network within the LCRA Department. Primary stakeholder contacts are:
C level execs and SMT/SLT.
Heads of functions in both technology delivery and operations business units.
Key programme related personnel.
Role

Successfully lead elements of the Transformed IT Network category to deliver a 'best in class' procurement and supply chain offering to Three
Act in a partnering style to promote Procurement to the wider business, acting as a conduit to work being funnelled through Procurement, minimising leakage allowing control
Manage a virtual cross-functional team through a procurement strategy to deliver to challenging programme outcomes
Influence peers and line manager to alternative ways in working where relevant and beneficial
Technical Skills
Uses comprehensive knowledge and skills to act independently while guiding and training others on to the following:

Strategy – Able to assimilate complex inputs, (financial, legal, organisational, customer) to formulate a supply or partnership strategy that facilitates the success of a brand, product, service or relationship.
Negotiation - Negotiates complex commercial deals leading a team through the negotiation strategy and delivering a required business outcome. Negotiates a consensus between two or more supply partnerships or other interested parties who may have different interests.
Law and Regulation - Professionally interpret and apply knowledge of local laws and regulations in the context of procurement related activities
Research and Analysis - uses market or financial research and analysis to develop a comprehensive understanding of a supply market or relationship
Vendor Management - Manages commercial relationships with vendors so that they deliver the best possible results given available resources.
Procurement Business Case Development - Develops business cases for the procurement of particular products and services.
Procurement Process Management – Leads and manages the entire procurement process
Data Management - Acquires, organises, protects and processes data to fulfil business objectives.
Planning and Organizing - Plans, organises, prioritises and oversees activities to efficiently meet business objectives.
Policy and procedures - Provides technical guidance when required on developing, monitoring, interpreting and understanding policies and procedures, while making sure they match organizational strategies and objectives.
Action Planning - Appropriately plans or performs necessary actions based on recommendations and requirements.
Verbal Communication – Uses clear and effective verbal communications skills to express ideas, request actions and formulate plans or policies.
Commercial Acumen - Develops solutions based on an understanding of the business environment and objectives.
Experience

Deep experience in the area providing expert competence.
Prior exposure to multiple businesses and sectors in order to be able to draw on and apply relevant experience to Three
Managerial Experience - Experience of supervising and directing own or virtual teams other resources to achieve specific end results within limited timeframes.
Additional Information

•Experience of executive/board level business partnering
Outstanding leadership skills, able to coach and support teams and team members alike.
Exceptional engagement and relationship building abilities. Naturally accessible. Able to communicate complex challenges in simple terms.
Strategically minded and creative, able to translate a vision into clear methodical plans with excellent problem solving ability.
And have:

Experience of developing complex, business wide category, budget and supplier strategies.
Experience of running substantive end to end Procurement projects within blue-chip organisations.
Significant experience of commercially managing complex outsource contracts/relationships, including leading commercial disputes through to successful resolution.
Deep experience on the Procurement basics - contract law, negotiation, market dynamics, commercial strategy, strategic sourcing, supply management, commercial contract management.
Education

University (degree educated)
CIPS or equivalent (desirable)
MBA (desirable)
Apply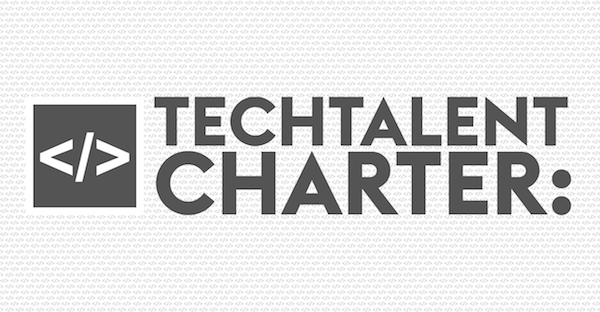 Three are a proud signatory of the Tech Talent Charter (TTC), working across industries to drive greater inclusion and diversity in technology roles.
Can't find the job you're looking for?