| Job ID | Location | Work Location |
| --- | --- | --- |
| 2201KU | Maidenhead | Maidenhead Office (Star House) |
| Job Type | Contract Type | Hours Per Week |
| --- | --- | --- |
| Professional | Full-time | 37.5 |
| Shift Pattern | Closing Date |
| --- | --- |
| Standard working week | 22/07/2022, 06:59:00 PM |
Our people make us who we are. We're a diverse and inclusive bunch, and it's important you can feel you belong here. We value everybody for who they are and what they bring to the table, supporting one another as we continue to deliver for our customers.
We are building something special at Three: an in-house agency that is going to re-energise the brand and take our marketing effort to new heights.
Branded content is a significant part of our marketing mix and the creative production of this content will be an immediate responsibility of the IHA. To drive our success in this area, we are looking for a strong, visual storyteller with expertise in optimising video content for a range of channels: most notably social, but also web, in-store and internal comms.
The right candidate will have strong creative instincts, allied to an active appreciation of the ongoing, dynamic changes in viewing trends and behaviours across all relevant channels. They will use their skills to create content which is relevant, compelling and brand-enhancing.
The role will report into the creative production manager. However, it will also involve extensive collaboration with our video producer, our IHA creative teams and internal 'customers' such as the Three PR & social media team and Three Live. The work must ultimately meet the exacting standards of our creative director.
Success will be driving engagement levels for our content ever higher. This will be a crucial factor in helping the IHA to prove our capability to the business and thereby earn the right to grow – which, in turn, will create new opportunities for all the team.
Create the conditions for the success of the in-house agency. Deliver against our creative ambitions for the brand working to the In-House Agency's plan for how this will be achieved, by using your expert knowledge and experience, ability and personality. To achieve this, you will need to be pro-active at all times: bring energy, share ideas and help make this a team that talented people want to be a part of.
Deliver high quality branded story telling for social channels. Tell a series of branded stories, immersing yourself in each story's visual identity and translating it in a manner that is effective for the relevant distribution channel, but also true to the goals, tone and style of the brand. You will create a diverse range of content including: innovative and original branded content; visual refreshes across formats for new concepts and products; video applications, including GIFs and cinemagraphs; internal comms videos and direct response films for campaigns. A driven, detail-oriented self-starter, you will collaborate with the IHA creative teams, yet also be able to work independently, with minimal direct oversight.
Plan & help manage productions. Taking a brief, you will work closely with the video producer to fully grasp the project specifications and establish project deliverables, editing schedules, and deadlines. You will also manage post-production workflow with guidance from the video producer.
Apply technical craft skills. You will review all shooting scripts and raw material to provide guidance and create shot decisions based on a scene's value and contribution to continuity. You will apply the utmost care to the craft of the project by manipulating and editing film pieces in ways that are invisible to the audience. You will edit both original content and existing assets, working with the video producer to lock final cut. You will provide drafts throughout the process for feedback and guidance.
Manage media. Accessibility best practices will be at the forefront of your mind and will be habitually addressed across every project. You will maintain a clean editing workflow and project structure that can be passed on to vendors and additional editors.
Collaborate with the IHA team, its internal customers and external partners. Build strong relationships with the rest of the IHA team, as well as with internal customers and collaborators, notably the Three social media and Three Live teams.
Help the In-House Agency run efficiently and effectively. Support agreed ways of working across the team so that all projects run efficiently and effectively. Make good use of systems, tools and processes which enable the team to excel. You'll demonstrate behaviours that encourage respect across all functions of the IHA and show due regard for timelines, budgets and other constraints inherent in the brief.
You have solid experience of creating and editing content for a range of channels, particularly in relation to advertising/branding and customer experience delivery.
Proficient in Final Cut Pro X, Adobe Premier Pro and Adobe After Effects.
Proven ability to work well under pressure and meet deadlines.
Knowledge of social media existing and emerging formats.
Experience in colour correction and grading, audio mixing and sweetening.
You are completely comfortable sharing WOW, processes, best practices and specialist recommendations with wider teams.
Apply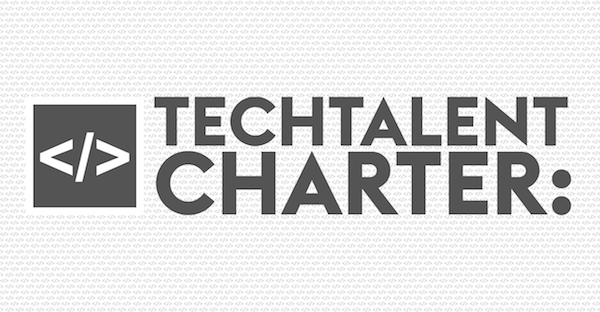 Three are a proud signatory of the Tech Talent Charter (TTC), working across industries to drive greater inclusion and diversity in technology roles.
Can't find the job you're looking for?