Key Information
Job Type
Permanent Contract Type
Full-time Hours Per Week
37.5 Shift Pattern
37.5hrs per week (5 days out of 7)
Salary
Competitive
Job ID
190074
What you'll do
Our Network not only delivers high-quality, media-rich content, it's fast and reliable. So no wonder that customers are flocking to our stores. You'll make sure the in-store experience is fresh, fun and entertaining. There will never be a dull moment as you use your polished sales skills and flair for customer service to meet targets. Just as importantly, you'll be getting the best out of your team by giving constructive feedback, building individual capabilities and providing inspiring leadership.

Working in
Milton Keynes
Take a look at the map to see what's nearby. Train Stations & Bus Stops, Gyms, Restaurants and more.
Explore Location
Success Profile
Essential Competencies
Customer Focused
You monitor the impact of the team's activities on the customer and promote the importance of the customer experience.
Agile
You are always evaluating if what you're doing is the best possible approach and prioritise or plan ahead effectively.
Collaborative
You're cooperative by nature and always strive to support others in their role by empowering and coaching them.
Desirable Competencies
Business Savvy
You define clear priorities and monitor the impact of business activities on business growth and financial outcomes.
People Management
You inspire and coordinate others, keeping them focused on objectives.
Initiative & Responsibility
You make things happen and are willing to accept responsibility if things don't go to plan.
Drive
You show commitment and determination to achieving high-quality results.
Organisational Awareness
You work within organisational rules, structures and processes to get things done effectively.
Job Description
Three is all about challenging you to improve your career. If you've got retail,hospitality or leisure management experience and real drive, this is your chance to go further.

Something to get excited about:
Our Network has been voted the most reliable around. Not only does it deliver high quality, media-rich content, it's also fast. And, no surprises here, it's attracting loads of customers to stores that are every bit as fresh, fun and entertaining. So when you take on this role there'll never be a dull moment.

A background that'll take you further:
You'll be working in a similar role, but perhaps in a different industry. Either way, you'll definitely know retail inside out. We're looking for someone who's as good at getting the best out of a team as they're at hitting targets and meeting deadlines. To fit the bill, you'll need to have mastered the art of sales, shown you have a flair for customer service and proven you're a championship-level coach.
A bit about us:
We exist to make mobile better for everyone. Ever since we were created in 2003, we've been challenging and changing the way the industry works by putting customers first and tackling the issues that frustrate and annoy them. We were the first mobile network to take the fear out of using data with our All You Can Eat plans. We were the first to abolish eye-watering roaming charges for people travelling abroad and we were the first network to give our customers 4G at no extra cost. We knocked out sky high prices for calling 0800 numbers before anyone else.
We're able to do this thanks to our amazing people who share our passion and belief in making things right.
For us to be at our best, we need the right team. This is why we're committed to helping our people fulfil their potential, so they can help us fulfil ours.
Extra Information.
Job Context.
The role supports the Store Manager on the development and delivery of the store business targets, in line with the strategic priorities for the area, ensuring sustainable commercial growth, high level individual and business performance and a great customer experience through leading, engaging and inspiring a store team.
Roles & Responsibilities.
Responsibilities
Sales
Delivers daily sales targets set to ensure that KPIs are achieved while following standardised protocols.
Performance Management
Gives constructive feedback to improve performance using performance management systems and protocols to measure and track individuals and team performance against Store KPIs
Building Capability
Builds own capabilities and supports the development of the capabilities of Store team members by working within existing development framework to provide specialised training and coaching sessions.
Leadership and Direction
Supervise and supports leadership of the Store team, delivering high levels of employee engagement and creating an environment within the Store that encourages collaboration and ensure high performance to achieve store targets. Is involved on feedback and coaching conversation with Store team members using the 'Great Conversations' model to ensure a great customer experience in the store.
Data Management
Help to manage performance and customer data and interprets the outputs, taking specific actions or escalating if needed, to make sure performance issues are solved and store activities are improved. Ensures that the customer information is entered correctly and accurately into the system by the Retail Customer Advisor and takes specific actions or escalates if needed, to make sure issues are solved
Data Analysis
Analyses data on a daily/weekly basis from a variety of standard sources to understand how Retail Customer Advisors are performing.
Operational Management
Helps the Store Manager to manage individual and team activities on a day-to-day basis and provides operational support by performing prescribed routine activities using existing systems and protocols.
Quality Assurance
Performs customer credit check and other quality assurance tasks and supervises others to ensure data is accurate.
Compliance
Reviews identified shortcomings in current compliance processes, systems and procedures and works with guidance from the Store Manager to ensure full compliance with Company policies and procedures.
Behavioral SkillsUnderstanding Others
Takes an active interest in other people. Seeks to understand their individual perspectives and concerns and accurately hears the unspoken or partly expressed thoughts, feelings and concerns of others. Specifically, recognizes emotions; for example, reading body language and facial expressions.
Attention to Detail
Manages, tracks and attends to multiple pieces of information, bringing order and clarity. Specifically, monitors others' work; for example, checking to ensure that procedures are followed.
Listening with Respect
Shows respect for others by seeking to understand their perspectives. Demonstrates positive regard for others, assuming that each person has unique capabilities. Specifically, listens; for example, is open to new ideas and others' viewpoints, based on an underlying belief that others have good intentions, expertise to offer, and a valid viewpoint (until proven wrong).
People Development
Builds capability of others by teaching, coaching and/or mentoring them to do an excellent job for the long term.
Specifically, provides on-the-job training; for example, giving practical support and imparts expertise, shares reasons and rationale as well as procedures.
Approach to Thinking
Thinks through situations of varying degrees of complexity and ambiguity, in order to understand them clearly.
Specifically, sees basic relationships; for example, identifying simple cause and effect, or pros and cons.
Information Seeking
A desire to know more and seek information to inform decisions. Specifically, gathers information; for example, personally observing situations to understand them.
Drive for Results
Focuses on assessing, measuring and improving performance. Shows drive and determination to meet short and long-term goals. Specifically, improves performance; for example, enhancing and improves the efficiency and effectiveness of processes.
Customer Focus
Identifies and meets the needs of internal and external customers, being continually focused on outcomes for customers. Specifically, communicates; for example, reporting back to customers on enquiries, or ensures that others do.
Team Leadership
Builds a high performing team by ensuring that the team is focused, motivated and inspired to achieve team objectives. Specifically, keeps the team informed; for example, sharing up to date information with the team and makes decisions explicit.
Technical SkillsReview and Reporting
Works with guidance (but not constant supervision) to review relevant and effective reports.
Performance Management
Works with guidance (but not constant supervision) to drive performance of the Store team and build a high performance team culture by delivering programmes that accurately assess and recognise the skills and capabilities that the organisation needs to achieve success.
Verbal Communication
Uses clear and effective verbal communications skills to persuade and influence Store team members and customers and provides technical guidance when required on expressing ideas or requesting actions.
Commercial Acumen
Applies understanding of the business environment and objectives, as well as knowledge of mobile devices, to identify and anticipate market and customer needs and develop solutions within the Store with guidance and support but not constant supervision.
Customer and Market Analysis
Conducts data analysis and competitor checks with guidance (but not constant supervision) in order to develop a comprehensive understanding of customer and market conditions that enables maximum return on investments.
Data Analysis
Analyse and interpret standard customer data in store in order to create a value proposition and recommend actions, as well as provides technical guidance when required on analysing data trends for use in reports to help guide decision making.
Data Management
Supports the management of the data to ensure customer information is safe and provides technical guidance when required on acquiring, organising, protecting and processing data to fulfill business objectives
Action Planning
Helps the Store Manager to develop and execute appropriate plans or perform necessary actions based on recommendations and requirements.
Computer skills
Supports business processes with guidance but not constant supervision by understanding and effectively using standard office equipment and standard software packages, including the credit check system.
Skills, Experience & Qualifications.
General Experience
Sound experience in a retail/commercial or similar fast pace environment at an operational level and understanding of straightforward procedures or systems. Some experience using and managing smartphones and other mobile devices is also required.
Managerial Experience
Basic managerial experience of coordinating/supervising the work of a Store team to ensure short term store objectives are met.
Is Three right for me?
Take the interactive quiz to help you work out whether Three is the right employer for you by giving you an insight into what it's like to work with us.
Selection Process.
We're re-vamping what we do all over the business. Recruitment and selection is no different. Our new approach is designed to make the process work best for both you and us – it's more than a way for us to assess you and your talents. It's how we can discover whether we're right for each other.
Is Three right for me?
If you see a position that interests you, why not check out our interactive questionnaire to find out if Three is right for you.
Am I right for Three?
If you choose to apply, the next step will be to take our online personality test. This assesses how well you will fit in here. We'll provide feedback – if you're a good fit, we'll progress you to the next stage.
Telephone Assessment.
If your on-line assessment goes well, we'll schedule a telephone call to talk about details such as hours and location – we need to ensure they will work for you too. We'll also ask you to complete a short telephone based exercise to get an understanding of your skills.
In Store Assessment.
If you impress us on the phone, you'll be invited to meet the Store Manager. This interaction could involve a face-to-face interview, or an informal (and non-scary) assessment centre.
Offer.
We'll provide feedback. At that point, if you tick our boxes, we'll make you an offer. If we tick yours, you'll soon be on the team.
Rewards.
We know how hard our teams work. So, we're happy to reward our people in many different ways. Stuff like a free phone, a bonus and discounted SIMs for your mates are a heartfelt thank you from us, for a job well done by you.
Here's a quick introduction. Not the full list.
Choose a phone (or £200 cash instead).
You'll get all-you-can-eat calls, texts and data, and even six discount codes in SIM only plans for friends and family.
It's never too early to start a pension.
With ours, when you pay in, we pay in. You'll get tax and national insurance savings straight away.
Through our Superstars Scheme.
We make sure individuals get the recognition they deserve (and a nice thank you card).
You'll get access to a discount portal.
That will give you some great savings on retail brands and things like restaurants and cinema tickets.
Everybody loves some extra cash for a job well done.
Our monthly bonuses are paid based on store performance. So it reflects all the effort the team puts in.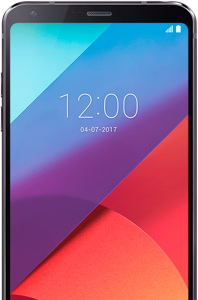 Don't go yet.
Not until you've created your profile, anyway. It means we can match you with the latest jobs and let you know about them. You can also view and manage your applications here.
Login or Sign up.