| Job ID | Location | Work Location |
| --- | --- | --- |
| 2200UE | Reading | Dual Location - Home & Reading Office |
Job Type
Contract Type
Hours Per Week
Professional
Full-time
| Shift Pattern | Closing Date |
| --- | --- |
| Standard | N/A |
Where possible we're committed to flexible working and supporting our employees to have the right work life balance. Do however note, if you choose to apply for a different work location you will not have any eligibility for relocation support or travel allowances.
We have a fantastic opportunity for an Associate Accountant to join our Wholesale Finance team, a fast paced, adaptive and commercially insightful area of the business underpinned by tight financial controls.

We are a small team of 4 within the Finance function responsible for the accounting of wholesale costs and revenues resulting from activity with other UK mobile providers and roaming activity resulting from Three customers connecting with over 400 foreign networks. We also look after billing and invoice verification of UK activity and the settlement, analysis and reporting of international roaming (IR), working very closely with a Financial Clearing House (FCH) who manage our roaming AP and AR transactions. Commercial advice and insights are also a key element of our remit as we manage FX exposures and partner with Group teams in the collection of very high value international roaming discounts.

We are looking for a proactive and ambitious individual who wishes to grow and develop their financial experience. Within this role, reporting to the Senior Accounting Manager – Wholesale, you'll gain exposure to various areas of the business and enjoy sharing insights gained as a result of our accounting or settlement activity which will often assist in minimising settlement risk and FX exposures.

As you might imagine, it's a fascinating place to work. But what's more we are an ACCA Approved Employer and a CIMA Training and Development Partner so we're also the ideal place to build a highly successful career. You will also benefit from working closely with the Senior Financial Analyst who will support and mentor you in some elements of your role.

We have an international roaming accounting process which allows us at any time to not only revalue foreign exchange exposures on outstanding invoices and discounts but also understand the overall value of outstanding positions across all individual operators. Your main focus will be supporting International Roaming accounting and settlement within this control environment. The role will be heavily involved in maintaining this accounting landscape at month end and progressing any settlement or reporting issues together with being a strong point of contact between Three and the Financial Clearing House.
You will gain experience in financial accounting, invoicing, analytics and rapidly understand the implications of FX in contracts and agreements. You will also gain commercial insights as you work closely with Commercial Finance (providing value adding analysis) and Group (to expedite the more difficult settlements).
Main responsibilities include:
• Manage the settlement of both legacy and current outstanding IR receivables and payables with a priority focus on reduction of "greater than 90 day" balances.
This will require:
o Frequent review of outstanding aged positions in conjunction with the Financial Clearing House to assess and action opportunities for nettings, particularly capturing any outstanding receivable discounts against net payable monthly invoices.
o Working with the Financial Clearing House, Data Clearing House and Roaming Partners on the validation of Credit Note Applications (both current and historic), to assist settlement of disputed positions.
o Collaboration with the Financial Clearing House in the resolution of settlement disputes between Three and International Roaming Partners.

• Redevelop and update the "IR Landscape" file which allows us to view the overall position with each foreign operator, including aged discounts.
• Play a leading role in the weekly meetings with Group where decisions are made regarding escalation routes and progression of issues through relevant channels. These issues may include working alongside Group and Account Management to progress collection of high value Credit Notes.
• Manage the local review and agreement to discount settlement reconciliations proposed by Group.
o Attend regular meetings with Group and Opco counterparts to discuss progress and issues
o Assess the UK element of proposed reconciliations, comparing to local accruals and update progress and issues on Sharepoint
o Take responsibility for the exchange of relevant debit and credit notes once discount reconciliations have been agreed by all Opcos
• Maintain and update monthly balance sheet reconciliations and additional analysis relating to control account variances, including invoice vs accrual variances. Quarterly reconciliation of invoices vs accrual accounts and full assessment of variances may require proposal of write offs or collaboration with relevant teams to understand reasons for missing accruals.
• Prepare both a daily and weekly report of IR cost and revenue activity for circulation to commercial and fraud teams, actively seeking suggestions for improvement and ensuring formats meet changing needs of stakeholders e.g. inclusion of rate / volume breakdown for monthly variances and exclusion of late files from daily reporting.
o Proactively highlight unusual activity to relevant parties
o Update and distribute "Traffic to Blocked Partners" report (which helps to prevent loss of revenue and reduce cost)

• Prepare, update and communicate cyclical KPI reporting and provide insightful commentary for management review.
o Include an executive summary for review by management and stakeholders.
o Ensure format and content KPI pack continues to be relevant to the current status of International Roaming activity.
o Raising attention to outstanding issues to management highlighting impact and ensuring simplicity of message.
• Take sole responsibility for accruals reporting at month end with further analysis of "Feel at Home" data and both "call date" and "rated date" variance as well as ensuring no loss of data.
o Take initiative to improve and adapt accruals reporting when appropriate, improving the accuracy of balance sheet positions.
o Run the Historical Correction process mid-month to true up previous month discount activity. Present and agree updates with Commercial Finance
o Work with Group to understand scenario changes in the Yaana reporting tool for discount accrual reporting process
o
• Raise adjustment journals to ensure accuracy of the balance sheet and P&L as advised by the Senior Accounting Manager and provide updates to impacted teams.
• Post foreign exchange & volume adjustment journals resulting from settlement of International Roaming discounts.
• Prepare monthly Funding Request payment pack to provide funds to FCH with the purpose of settling liabilities with foreign operators. This requires collaboration with Commercial Finance and Fraud teams to ensure invoices containing fraud or misuse are withheld pending further investigation.
• Involvement in ad-hoc projects such as:
o Further simplifying and streamlining controls and accounting landscape or cross-collaboration with various departments and teams (such as Fraud, MVNO & Commercial)
o Assessment of risk from change in contractual terms for key roaming partners
o Identifying and resolving historic billing errors, working with impacted parties (improving roaming partner relationships)
o Maintain supporting process documents for key BAU activities.
In addition to all of the above, you will be expected to continually review and streamline processes to improve controls and relevance of analysis for key stakeholders.

The role would suit someone who can operate in a fast-paced environment with a keen interest in commercial implications of contractual decisions, risks and exchange rate fluctuations yet keen to ensure attention to detail in accounting & controls.
• Part qualified accountant, actively studying towards professional qualification (ACCA, CIMA, ACA).
• Numerical and analytical ability is key
• Strong commercial acumen
• Excellent MS Excel skills (including pivot tables, vlookups, charts etc).
• Proficient with MS Office Software
• Strong accounting and reporting skills with great attention to detail
• Comfortable with report writing and presenting to a senior management audience.
• Excellent problem-solving skills
• Is energized, self-driven and keen to learn

Apply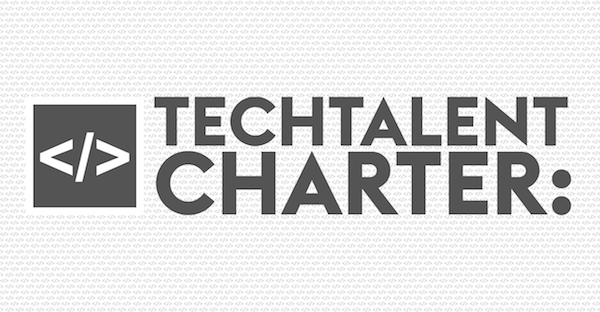 Three are a proud signatory of the Tech Talent Charter (TTC), working across industries to drive greater inclusion and diversity in technology roles.
Can't find the job you're looking for?