| Job ID | Location | Work Location |
| --- | --- | --- |
| 2200OV | Reading | Dual Location - Home & Reading Office |
Job Type
Contract Type
Hours Per Week
Professional
Full-time
| Shift Pattern | Closing Date |
| --- | --- |
| Standard working week | N/A |
Our people make us who we are. We're a diverse and inclusive bunch, and it's important you can feel you belong here. We value everybody for who they are and what they bring to the table, supporting one another as we continue to deliver for our customers.
#LI-MH1
We have an exciting opportunity to join the E2E Services Design Team that focuses on designing and managing network services ensuring that solutions are best in class and the service performance is continually challenged for improvement.
As the E2E Services Design Manager you will need to work cross-functionally with Business owners, Stakeholders, non-technical teams as well as COO domains to design, validate, configure and these Services, in line with the Services Strategy - to budget and company plan, driving an industry leading cost base and performance.
The role will focus on people development, technical leadership, governance and support of the team to deliver service or complex multi environment projects throughout the development lifecycle.
The role is not purely a management role and you will be required to deliver and personally lead projects.
The role will support the Head of Network Services develop and drive the creation of key KPIs against the managed network services and design processes.
The role requires a considerable amount of team work and influencing skills to bring together many parts of the business and to be able to design and deliver projects. The management of stakeholders at all levels of the business is expected including senior management.
The role will interface into the Strategy Teams, Technical Design and development teams, Customer Experience teams, Sales and Marketing, Customer Support team, our Managed Service Partners, Programme Teams, Business Operations and to our Technology Vendors.
• Accountable for the delivery of network services.
• Contribute to the definition and review of business requirements
• Accountable for delivery of services and solutions
• Support the appropriate accountable parties with the delivery of services and solutions
• Supporting the technical aspects of the procurement process (RFQ/P) for technology solutions, resulting in a recommended supplier. Accountability for the supplier choice resides with the Network Strategy & Architecture team. The overall procurement process is the accountability of the procurement team.
• Accountable for managing Vendors that provide network services
• Support the business in assessing the technical feasibility and end-to-end impact of new revenue or cost saving opportunities
• Keep abreast of new technical developments. Generate new ideas and concepts for mobile services which may be appropriate to the business in conjunction with the Network Strategy team.
• Provide support for Business Operations and Multi-channel to incorporate project requirements needed to support new services, enhancing process where required.
• Develop project based E2E support architecture and design for new services or significant upgrades to existing services, providing support for all support levels (Business Operations and Multi-Channel)
• Work closely with the Lead Solution Architect to agree specific changes and extensions required for data feeds, support systems and interfaces for ICT.
• Provide support for OSS teams covering E2E OSS and the development of per customer. This includes supporting the development of test strategies to ensure new systems are delivered in a known state.
• Work with technology vendors to specify and manage the changes required to support the services requirements.
Must Have Experience and Skills:
• Track record of effectively managing interfaces to external partners such as our Managed Service partners.
• Have demonstrable experience and knowledge of good practice service design skills, techniques and methodology.
• Ability to lead and inspire teams and to role model behaviours critical to Three`s on-going success.
• Experience in technology, telecoms and commercial contracting.
• A proven track record in people leadership, development and driving a high performance team (either cross functionally or with people who may report to you).
• Demonstrable skills and expert knowledge in mobile network tools and systems plus at least 2 or more of the areas outlined below:
- Mobile Data Core architecture (3G/4G/5G)
- LTE and IMS
- Mobile Network Service Control layer and Messaging (3G/4G)
- Traffic Enforcement/Management Solutions
- IP Networking and Security
Must have Personal Qualities:
• Ability to manage, influence and persuade senior management, shareholder representatives and senior counterparties.
• An effective communicator and presenter, with the ability to build relationships at all levels across the business.
• Demonstrate the ability and adaptability to identify and describe complex technical solutions and challenges to technical and non-technical stakeholders in terms suitable for the target audience
• The internal culture at Three has been through significant transformation over the past three years. Our drivers focus around three behaviours: taking responsibility for making things better, keeping our word when we commit to doing something and being open and honest with each other and our customers. It is essential that you have demonstrable evidence of displaying and upholding these (or similar) behaviours and have acted as a role model for such behaviours.
Nice to have Experience/Skills
• Effective commercial planning capability, including prioritization of business initiatives.
• An Honours Degree from a recognised university or further education establishment in Telecoms or Engineering.
• Experience in one or similar methodologies/frameworks ITIL, ETOM, or TOGAF.
• Demonstrable skills and expert knowledge of IT disciplines.
Apply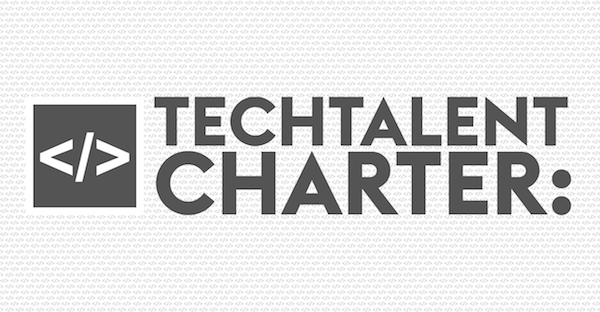 Three are a proud signatory of the Tech Talent Charter (TTC), working across industries to drive greater inclusion and diversity in technology roles.
Can't find the job you're looking for?