| Job ID | Location | Work Location |
| --- | --- | --- |
| 21031M | Reading | Dual Location - Home & Reading Office |
Job Type
Contract Type
Hours Per Week
Professional
Full-time
| Shift Pattern | Closing Date |
| --- | --- |
| Standard Working Week | N/A |
Where possible we're committed to flexible working and supporting our employees to have the right work life balance. Do however note, if you choose to apply for a different work location you will not have any eligibility for relocation support or travel allowances.
The successful applicant will join a growing Roaming Operations team which is part of the Wholesale Department in Three UK. This is the team responsible for operational success and quality of service of Three's Roaming product.
This role will require an individual who has a vast technical understanding of existing mobile, fixed and IP networks. The role will also provide an excellent opportunity to further develop your understanding of future developments in the fundamentals of future developments in the telecommunications industry like 5G network and VoLTE.
The successful candidate will be operationally responsible for Roaming; performing testing and delivering new roaming partnerships with foreign mobile networks for GSM, CAMEL, Data (3G/4G/5G), and VoLTE. They will work in a cross functional team across the Core & IP estate and with third party vendors, identifying/troubleshooting/resolving any operational roaming incident or issues that may arise, provide deployment support for network change projects and requirements for new roaming projects. Due to that nature of roaming and the number of elements involved, i.e. home network, roaming network, customer and different technologies; complex problems solving will be required and the ability to own a project or problem from inception through to delivery or resolution. The successful candidate will be expected to deliver continued process improvement in how the roaming service is delivered within the team and the wider business.
New service launches and maintenance of existing live roaming relationships
Arrange, test, validate and deliver new roaming services (Inbound and Outbound) into production using the GSMA IREG testing methodologies. Raise change requests for support teams and vendors to load configurations into core nodes for GSM, CAMEL, Data, (3G/4G/5G), and VoLTE for new launches and troubleshooting faults on the live networks requires it. Also add configurations to update/maintain monitoring and traffic steering tools for new launches and existing live networks.

Prepare accompanying documentation and certification of new services.

Schedule and direct foreign mobile operations, SCCP carriers, ISUP carriers, GRX and IPX carriers in preparation for required changes to support new services, during testing and during validation phases.

Apply complex problem solving for issues that arise during new service launches and for existing live services.

Ensure all work carried out is documented in accordance with methods and procedures already implemented and create and get sign off on new procedures as required for new technology.

Ensure targeted services are launched on time to support new price plans, add-ons, and commercial offerings as well as supporting negotiations by Hutchison group
ENGINEERING & OPERATIONS
Ensure viability of roaming propositions for commercial colleagues by steering Three's customers to the desired roaming networks with the best range of services available.

Using problem solving ability and critical thinking, troubleshoot issues which impact individual customers' roaming experience. Support deployment of network changes as required.

Provide advice at design stage for technology lead projects.

Investigate and resolve inbound roaming issues from our 500+ roaming partners around the globe
INCIDENT MANAGEMENT
Provide high-tier support during the troubleshooting of service-impacting events.

Provide upstream and downstream communication of service-impacting events.

Use network tools to provide supporting details to help identify root cause.

Advise the Operations and Design department on resolutions for more difficult incidents which impact customer service or experience while roaming but have no impact domestically.

Identify opportunities for operational efficiencies and drive process changes.



SERVICE MONITORING & TESTING
Effectively use and maintenance of roaming monitoring and service performance tools to determine the stability of roaming services.

Create and execute test cases and campaigns based on identified issues and/or prioritised countries and carriers.

Review test results for potential customer-impacting issues and investigate or troubleshoot as needed, driving changes to the network where needed.

Establish and update easily viewable dashboards to monitor relevant KPIs.
A minimum of

3 years' experience as IREG Tester or Network Engineer at a senior level.

Extensive experience with (IREG) IR24, IR35, IR32, IR60 and (Tadig) TD57, TAP files for roaming testing.

Strong knowledge of the following protocols SS7, ISUP, SIP, SCCP, SIGTRAN, IP, DNS, GRX, IPX, S6a, EPC, IMS and diameter Protocols for 2G/3G/4G/5G & VoLTE Inbound/Outbound Voice & Data Roaming call flows, International SMS, International MMS, & MNP and Core network management.

Excellent working knowledge of EPC/IMS/LTE architecture, interfaces and technologies.

Good working knowledge of 3GPP, IETF and GSMA international standards and architectures that are followed by all operators.

Knowledge of generating individual tests and scripts using SIGOS

Extensive experience of investigating roaming service issues & trouble shooting methodologies.
Apply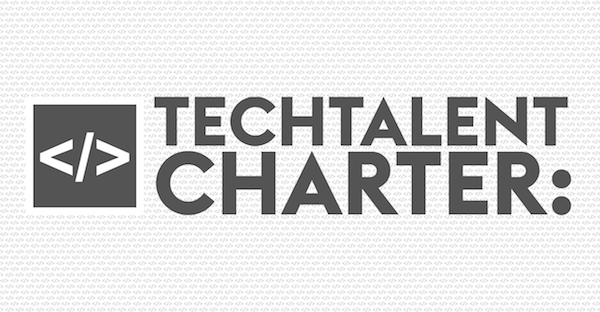 Three are a proud signatory of the Tech Talent Charter (TTC), working across industries to drive greater inclusion and diversity in technology roles.
Can't find the job you're looking for?