| Job ID | Location | Work Location |
| --- | --- | --- |
| 2103GK | Reading | Reading Office (GBM) |
| Job Type | Contract Type | Hours Per Week |
| --- | --- | --- |
| Professional | Full-time | 37.5 |
| Shift Pattern | Closing Date |
| --- | --- |
| standard Working Week | N/A |
Our people make us who we are. We're a diverse and inclusive bunch, and it's important you can feel you belong here. We value everybody for who they are and what they bring to the table, supporting one another as we continue to deliver for our customers.
As a lead member of the Security Solutions team, you will lead the development of the security architectures and governing processes for delivery of solutions protecting Three's assets into different types of cloud and cloud/hybrid systems. The position will directly contribute to the overall enterprise cloud architecture and lead the delivery of the security vision and strategy around cloud-based applications across all IaaS/SaaS/PaaS cloud environments.
The Lead Security Architect for IT Cloud will be peer to other architects within strategy, end-to-end and technical domains, the broader Information Security function and be a central point of contact for the Cloud Infrastructure and Application teams.
You will need to partner with other leaders across the business and with our systems integration partners to identify opportunities and risks and develop and deliver solutions that support business goals, to agreed targets, within approved budgets and ensuring availability of service to our customers and protecting Three's assets. In doing this you will need to work with the Programme Office, supporting them in project planning, risk and issue management and the budgeting process.
You will develop and maintain the reference security architecture and component level technology patterns which deliver on business needs and security requirements, including requirements, design patterns, security integration patterns, threat models, etc for our public/private and hybrid cloud environments hosting business applications and solutions which are aligned to areas of the business such as Retail, Contact Centre, Corporate/O365, and IT solutions which support the network side of our business, such as Billing, CRM, Online, etc. You will need to possess a firm understanding of cloud platforms (OpenStack/VMC/Azure/AWS) and their security offerings.

Hold ownership and responsibility for the security of the IT Cloud, providing technical leadership to the TDAs within our security solutions team, other business units, or towards one of our partners or suppliers, ensuring solutions meet the security architecture and business outcomes and are delivered through the project lifecycle with consistent checks for compliance and assurance of the delivery of security.

Represents the security domain in development and implementation of the overall cloud architecture for Three. Acting as the senior technical representative for security you will engage with other technical leaders throughout Three in the design and implementation of public/private and hybrid cloud solutions. You will need to work with infrastructure, technical domain and application development teams to choose appropriate technology solutions and facilitate complete integration into these environments, whilst assuring compliance with our internal policies and regulatory obligations, developing standards in partnership with these other teams to effectively enable this.

Matrix manage the security TDAs within the team to ensure deliveries are as per your defined outcomes, timescales and meet operational acceptance criteria.

Lead initiatives to share knowledge across the security and technical teams regarding the security architecture, technologies, processes and tools. Develop and execute plans to increase security knowledge within the IT domain.
Demonstrable experience of defining architecture, providing technical decision making and problem-solving leadership for this technical domain and can demonstrate setting technical direction and quality/standards for delivery and design. Technical experience within this domain must include:

development of service-oriented architectures for cloud-based services.

threat modelling and design reviews to assess security implications and requirements for introduction of new services, applications and technologies.

assessment, development, implementation, optimisation, and documentation of a comprehensive and broad set of security technologies and processes (secure software development (Application Security), data protection, cryptography, key management, identity and access management (IAM), privileged access management (PAM), network security) within SaaS, IaaS, PaaS, and other cloud environments.

deployment orchestration, automation, and security configuration management – infrastructure as code (Ansible, Jenkins, Puppet, Chef, etc).

container technologies like Docker/Kubernetes Engine/AKS/OpenShift and their secure deployment and management to enable secure delivery via a CI/CD pipeline.

tools for container integrity and security, such a Twist Lock/Azure Security Centre.

cloud security and governance tools, cloud access security brokers (CASBs), and server virtualization technologies.

Microsoft Azure AD, Microsoft Azure Security solutions and broader areas of Microsoft Windows Security, O365 and Microsoft Enterprise Mobility + Security.

use of appropriate frameworks or standards for security e.g., SABSA, PCI-DSS, NIST 800-53, etc.

Demonstrate the ability to communicate with multiple stakeholders within the organization to act as the liaison between the business, other technical communities, and the 3rd party delivery teams to ensure the delivery of the business requirements. This should include the ability to convert business requirements into a technical solution and vice versa.

Experience in working in an environment where you have managed delivery to a predetermined contractual/ business outcome and know how to influence/ negotiate technical outcomes with 3rd parties including conflict resolution due to changing priorities.

You will have led large technical delivery programmes that include complex integrations spanning multiple technology domains and stakeholders including working with a systems integrator to deliver contracted outcomes.
Apply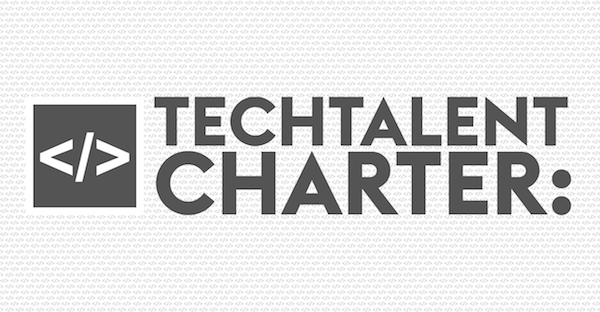 Three are a proud signatory of the Tech Talent Charter (TTC), working across industries to drive greater inclusion and diversity in technology roles.
Can't find the job you're looking for?