| Job ID | Location | Work Location |
| --- | --- | --- |
| 21033V | Reading | Dual Location - Home & Reading Office |
| Job Type | Contract Type | Hours Per Week |
| --- | --- | --- |
| Professional | Full-time | 37.5 |
| Shift Pattern | Closing Date |
| --- | --- |
| Standard: Standard working week. | N/A |
SMARTY's on an unprecedented growth journey. In just under 4 years SMARTY has gone from being a start up to entering the next exciting phase of its journey as a scale up.
Our mission is to bring fairness & transparency to the UK mobile market by being the connectivity brand that stands out for being simple & honest. Hot on the heels of our success in growing the business, we now need to add more amazing people to our team in all areas of SMARTY for the next exciting chapter in our success story.
SMARTY's a great place work - oodles of passion sit within a small, engaged team. Best of all though, we're wholly owned by Three which means we can lean into our parent organization when we need to whilst still standing on our own two feet to deliver for our customers.
You'll need to be resourceful, in a growth environment like ours, there's no time for politics or egos - so you'll be comfortable in cutting through ambiguity to get things done. You'll get the balance right between collaborating where needs be and cracking on using your own initiative. Most of all though you are curious about what our customers want, and you're obsessed with making things better, simpler and easier for them.
SMARTY is excitingly facing a period of major growth, with that comes the need to further demonstrate our ability to comply with the various forms of regulation that apply to our business.
The Operations specialist will play a significant role in that journey, primarily being responsible for leading a programme of work that supports SMARTY's ability to comply with the OFCOM metering and billing regulation, a key milestone in our growth.
You will be required to Manage and track continuous service improvement initiatives, manage and report on all key KPI's and performance measures and Support the implementation of operational controls to support continuous operational maturity and compliance.
Working within the Operations team, the role will require you to work with all other functions across SMARTY, from Digital through to Trading, to understand the process and governance controls needed to meet our compliance obligations.
You will bring a deep understanding of the consumer protection regulations, experience of crafting clear process documents and the capability to identify and define control requirements.
Day to management of Incidents, problem, and change processes (support in the definition, management and evolution of these processes)
Working closely with our partners to ensure service assurance processes are being followed and appropriate governance is applied.
Working with service owners on Service improvements and feeding in observations and problem areas.
Provision of service assurance reporting to provide clarity on KPIs and SLAs Weekly/Monthly Service availability & Performance reports
PO/Invoice Management Closely working with Customer
Experience to improve ticket management and user training issues
Out of Hours incident management support
Working with Service desk to ensure good quality ticket management is taking place
Reviewing PIRs/Provide Feedback
Produce a regular dashboard of compliance related metrics that highlights SMARTY's ability to comply with a range of regulatory requirements
Work with Legal/ Compliance and SMARTY colleagues to address: Compliance related incidents, upcoming changes to regulation, compliance related improvements
Lead a program of work that will see SMARTY demonstrate it's ability to comply with the OFCOM metering and billing regulation, a key milestone in SMARTY's growth
Experience of working with and influencing various levels of management, building relationships and influencing across teams and a wider community of other leaders and managers.
A clear communicator.
Experience working in an operational environment that has external IT and managed service partners
Ability to lead, make decisions, problem solve and work within teams.
Can demonstrate flexibility and agility to move between role types within teams.
Will have clear subject matter experience of their area (both technical and commercial) and ability to connect and work across multiple domains.
Can demonstrate knowledge of their area articulated through key operating elements of people, process and technology.
Ability to contribute to the development of strategies (and/or service strategies) within their area and understand the importance of the customer experience and how this can be affected by service impacts.
Will have a high level, broad end to end understanding of our business and it's operational performance and be able to demonstrate knowledge of working in a service orientated environment.
Will be passionate about the use of data and insight to make informed decisions, solve problems and input to operational and strategic plans.
Can demonstrate the ability to gather, analyse and present information in business terms for management and leadership consumption.
Ability to work in a fast paced changing environment that shows flexibility, resiliency, self-awareness and ability to support other team members.
Will have experience of working directly with partners to successfully deliver outcomes and will demonstrate an awareness of partner contracts.
General understanding of technology architectures within a telecoms environment to be able to provide context around the capacity forecasts
Apply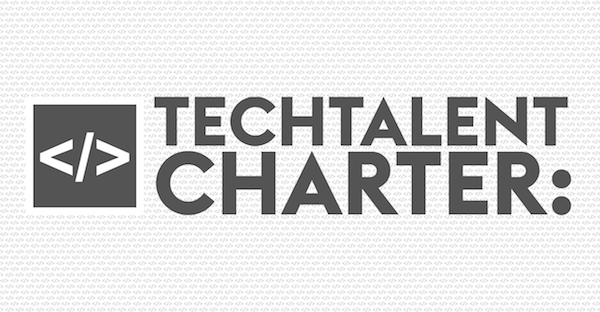 Three are a proud signatory of the Tech Talent Charter (TTC), working across industries to drive greater inclusion and diversity in technology roles.
Can't find the job you're looking for?