| Job ID | Location | Work Location |
| --- | --- | --- |
| 20004O | Reading | Reading Office (GBM) |
| Job Type | Contract Type | Hours Per Week |
| --- | --- | --- |
| Professional | Full-time | 37.5 |
| Shift Pattern | Closing Date |
| --- | --- |
| Standard Working | N/A |
The RAN Transformation Delivery Leads are responsible for the technical governance of our partnership with Huawei for the delivery of Three's 4G+ & 5G RAN network. These are key technical roles in Three's 5G network programme.
Where possible we're committed to flexible working and supporting our employees to have the right work life balance. Do however note, if you choose to apply for a different work location you will not have any eligibility for relocation support or travel allowances.

The RAN Transformation Delivery Leads are key roles to ensure the delivery of RAN governance and contractual obligations for RAN and Shared RAN programmes, to provide necessary technical capabilities to govern RAN, to ensure delivery of Three regulatory obligations (e.g. Ofcom, NOMS requests).

The team is part of the Directorate for the Delivery of the Chariot & Shared RAN Programmes. The RAN Transformation Delivery Leads are responsible for the delivery of the technical outcomes of the Chariot RAN contract. Key internal stakeholders are RAN Strategy & Architecture, Marketing and Projects, and key external stakeholders are Suppliers.

Approval of the Chariot's RAN Programme technical outcomes in terms of Radio Network coverage, capacity and performance for both 4G and 5G and for all the radio services provided by the Chariot Supplier, i.e.:
Approval of guidelines e.g. refarming guidelines; coverage management guidelines; performance management guidelines; capacity management guidelines.
Approval of Software, Features and Hardware System Introduction Roadmap.
Approval of RAN Product Specification Changes.
Approval of Software/Hardware/Features Design, Test, Trial.
Cost/Benefit analysis of RAN Trials/Design proposed by the supplier.
Site Design development and approval to ensure Shared RAN is delivering a site solution that meets the Chariot requirements both contractually and technically.
Approval of the technical RAN plans: Detailed Transition Plan, Automation Plan, Training Services Plan, RAN Site Upgrade Plan, 5G Implementation Plan, National Coverage Plan, Annual Coverage Roll-Out Profile, National Densification Plan, C-RAN Trial Plan, C-RAN Deployment Plan, IoT Trial Plan.
Approval of Special Event plan proposed by the Chariot Supplier.
Provision and regular review of prioritised site lists to Shared RAN/Chariot programmes.
Assessment of marketing priority changes and notification to Chariot/Shared RAN programmes.
Review, feedback and approval of capacity, performance, coverage & service KPIs.
Highlighting interdependencies and risks with the programme
Raising the required work packages for the support of deliveries.
Identifying and defining DAS, neutral host and joint operator opportunities for Chariot delivery.
Collaborate with internal stakeholders to establish and facilitate the provision of forecasted / demand information to the Supplier on a regular and accurate basis.
Technical governance of the Shared Network, e.g: Submission and approval of RAN coverage/capacity/performance based MBNL Tech Com submissions, Shared RAN Coverage, Capacity and Performance Governance, RAN SME for impact assessments and threshold analysis, Coverage Analysis/Scenario Modelling, Governing capacity, performance, coverage & service KPIs against SLAs.
Technical governance of Enterprise Femto delivery via Opencell.
Addressing technical queries raised by Ofcom to Three's regulatory team.
Ensuring the data integrity of the radio network information requested by Ofcom, e.g. Connected Nations Report.
Role Fundamentals.

Extensive experience and deep knowledge in Mobile Network Design, Capacity & Performance management.
Extensive experience and deep knowledge in RF propagation, Radio Planning and Optimisation.
Extensive experience and deep knowledge in RAN Software features and functionalities.
All candidates at this level should demonstrate:
Experience of working with and influencing various levels of management, building relationships and influence across teams and a wider community of other leaders and managers. A clear communicator.
Ability to lead, make decisions, problem solve and work within teams. Can demonstrate flexibility and agility to move between role types within teams.
Will have clear technical subject matter experience of their area and ability to connect and work across multiple domains. Can demonstrate knowledge of their area articulated through key operating elements of people, process and technology.
Ability to contribute to the development of strategies (and/or service strategies) within their area and understand the importance of the customer experience and how this can be affected by service impacts
Will have a high level, broad end to end understanding of our business and its operational performance and be able to demonstrate knowledge of working in a service orientated environment
Will be passionate about the use of data and insight to make informed decisions, solve problems and input to operational and strategic plans. Can demonstrate the ability to gather, analyse and present information in business terms for management and leadership consumption.
Ability to work in a fast-paced changing environment that shows flexibility, resiliency, self-awareness and ability to support other team members
Will have experience of working directly with partners to successfully deliver outcomes and will demonstrate an awareness of partner contracts.
Candidates should also demonstrate:
Honours Degree in Engineering, Science or Communications (preferred).
Excellent in demonstrating Three behaviours of being Customer Driven, Agile and Collaborative.
Excellent technical leadership.
Experience in Vendor & Partner Management with proven ability to persuade and influence.
Apply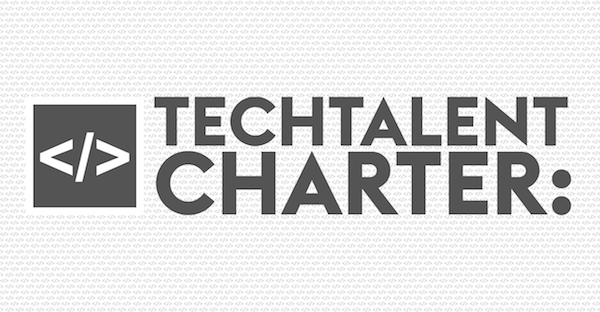 Three are a proud signatory of the Tech Talent Charter (TTC), working across industries to drive greater inclusion and diversity in technology roles.
Can't find the job you're looking for?