| Job ID | Location | Work Location |
| --- | --- | --- |
| 2200MB | Reading | Dual Location - Home & Reading Office |
Job Type
Contract Type
Hours Per Week
Professional
Full-time
| Shift Pattern | Closing Date |
| --- | --- |
| Standard: Standard working week. | N/A |
The Three Business digital platform is on an exciting multi-year growth journey. We are starting from ground up to redefine the digital experience for our customers, working at pace to shape, design and deliver innovative sales and service journeys with seamless experiences to enable and excite our customers.
Working within Three Business you'll have ownership, decisions to make and real accountability, right from the start. We want your insights and ideas, and we'll give you the support to deliver them into tangible outcomes.
Working in the Sales Enablement and Business Operations function you will focus on defining how everything works, making sure our sales and customer service channels are fully enabled and can win the market, and that we are renowned for being easy to do business with.
We're a diverse and inclusive bunch, and it's important you can feel you belong here. We value everybody for who they are and what they bring to the table, supporting one another as we continue to deliver for our customers. Where possible we're committed to flexible working and supporting our employees to have the right work life balance. This is a Hybrid working opportunity where you will operate from Home and our Reading office with a balance of home and office based working.
The Senior Digital Product Manager will work closely with the Head of Business Digital and Experience, and other Senior Leadership stakeholders, to design, manage, evolve and prioritise the ambitious future of Three's B2B digital platform across web, app and third party.
You will be a key driving force in the Business Digital team, owning the overall roadmap for digital delivery, demonstrating innovative thinking, prioritising demand inline with our long-term strategy and vision, ensuring the delivery backlog is open, visible and understood.
Working with the Digital Product Owners and third party vendors to ensure high quality deliveries with clear reviews and reporting to ensure key project requirements are met. You will be accountable for Digital KPI's across performance, customer experience and sales and service, effectively prioritising and balancing demand from multiple business areas to achieve a best-in-class digital first experience.
• End to end accountability for the Business digital delivery roadmap, managing conflicting priorities across the business alongside Digital led initiatives, and prioritising the demand based on capacity of the agile teams. Working closely with Business Improvement on the briefing and triage process
• Applying digital thought leadership and an innovative mindset to digital deliveries to provide customers with an experience which excites and engages
• Working with internal stakeholders to shape and define projects before assigning to agile teams for delivery, ensuring clear KPI's and understanding of requirements
• Lead the direction for the product owner(s), understanding the capacity and prioritisation within the digital team backlog, managing development budget and resource requirements
• Working closely with teams in Consumer Digital and Technology & Operations to ensure alignment across Consumer and Business for one seamless digital experience which delivers for our strategic vision
• Working across the Business teams (Propositions, Marketing, Service/Care, Trading and Sales) to ensure that Digital experiences and journeys deliver against core objectives, with an iterative mindset to continually analyse and optimise key journeys
• Understand Three's Business strategic and competitive position, leading on competitor research and benchmarking analysis, incorporating findings into future roadmap
• Accountable for digital KPI's for site performance, ecommerce funnel, digital channel containment, and user experience
• Strong knowledge of B2B customer behaviours and key digital journeys to be the voice of the customer across the business, being insight and data driven
• Building relationships externally and identifying new opportunities to improve the digital experience, managing third parties relationships to understand product roadmaps and opportunities for Three
• Displays strong leadership, organisational and execution skills, confidently preparing and delivering updates on plans and performance to C-suite level stakeholders
• Prior experience as a Digital Product Manager or Product Owner (minimum 5 years) working in an agile methodology, ideally within a B2B digital environment (telco experience not necessary)
• Proven commercial acumen and excellent communication, influencing and presentation skills, with strong leadership skills and a talent for building positive relationships across the business
• Customer driven, keeping customer at the heart of all you do with a good understanding of customer experience principles
• Data and insight driven, ideally with experience of working with Adobe marketing cloud (e.g. Adobe Analytics, AEM), Jira or other similar tools
• Passion for technology and an awareness of new technologies and the potential they provide, and the ability to communicate technical concepts to influence decisions
• A self-starter with an entrepreneurial mindset
Apply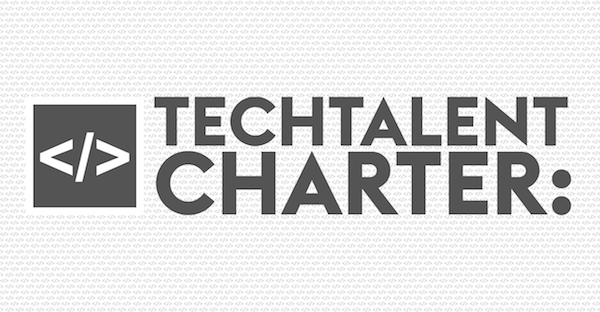 Three are a proud signatory of the Tech Talent Charter (TTC), working across industries to drive greater inclusion and diversity in technology roles.
Can't find the job you're looking for?