| Job ID | Location | Work Location |
| --- | --- | --- |
| 21038Q | Reading | Reading Office (GBM) |
Job Type
Contract Type
Hours Per Week
Campus
Full-time
| Shift Pattern | Closing Date |
| --- | --- |
| Standard working week | 14/01/2022, 06:59:00 PM |
Technology – Consulting & Project Delivery Graduate Programme at a glance.
This programme may lend itself best to those with or on track to gain a Business / IT or Technology related degree, but we'll consider all applications
Ideal for people passionate about using technology to power our business
Learn ICT & Digital Project Management methodologies or focus on developing our strategic partnerships
Open to anyone graduating this year, or who has graduated within the last two years. We don't ask for a minimum degree class
2 year programme starting in September 2022, based in our new Reading office at Green Park
You must have the right to work in the UK
We're accepting applications until 14th January 2022. Once you apply you'll be asked to complete some online assessments, if you get the application in early we will contact you pre-Christmas. Otherwise you will hear from us again in January – please be patient during this time.
Start your career with Three.
At Three we've been shaking things up since 2003 and we're still boldly going where no network has gone before. We put our core network in the cloud, we're building the UK's fastest 5G and we're always looking for new ways to innovate with cool and cutting-edge technology.
It's all about giving better connectivity, every day, for every customer. It's why we exist.
We love fresh thinking and new ideas here. Our 2 year Graduate Scheme lets you shine and get creative, tackling real-life business challenges with your grad community, while supporting you to learn and grow as you develop your skills and knowledge through rotations in the area of our business that excites you most. You'll even get international exposure to our sister company in Ireland and meet our CEO, Robert, who leads both businesses.
Excited yet? There's more!
Our grads join us on a 2 year Fixed Term Contract starting in September 2022 and:
Earn a salary of £29,400 plus benefits
Are rewarded for great performance with a potential annual 5% bonus
Get more paid holidays than you can shake a stick at: 28 days + 8 public holidays + 3 personal days. You can buy more (hey jetsetter) or sell up to 5 days back to us for cash.
Choose from a new phone or handset allowance with a paid unlimited plan
Enjoy flexibility with our hybrid virtual/office working approach. Work from home for part of the week, then come together with your peers to collaborate in our amazing brand-new office in Green Park, Reading.
You will be able to apply until January 14th 2022.  Good luck!
Check out the application journey here: https://jobs.three.co.uk/early-careers
In this programme you'll become immersed in one of these teams – we'll help you figure out which team suits you best.
Our CIO team is responsible for defining, designing, and implementing best in class Digital and ICT Strategy to Three. Your rotations will give you exposure to the roles of IT Delivery Manager, Digital Scrum Master, Cloud Engineer and Business Analyst. You'll learn the ropes in the delivery world; get involved in projects and have the opportunity to deliver a multitude of exciting changes
Cloud Engineer – You'll develop coding, automation, visualization and data science skills to deliver decision intelligence across our business; with the opportunity to rotate across different our product delivery teams.
The Partner Strategy team are responsible for ensuring we have the right Partners, focussed in the right areas to deliver on our goals and provide our customers with great experiences and connectivity.
Join us and you'll enjoy a team-oriented environment working with the cross-functional team, as well as exposure to Executive Leadership Team members as the strategy is developed. You'll be empowered to build relationships with key strategic partners as well as internally in the business, and supported to grow and develop your skills.
Responsibilities
Learn about our overall business and develop rounded skills for your career at Three and beyond
You'll be supported in each of your rotations to gain hands on knowledge and experience of the team and overall function
You'll have lots of opportunities to put your skills and learning into practice supporting key activities
As a Three Graduate you'll regularly get together with the wider graduate community for development and problem-solving real-life business challenges
As a Technology Graduate you could:
As a Partner Strategy Executive you'll support the development and delivery of Technology programmes that impact our Partnerships, execute on internal and external communications plan, and define and build a business case to stand up a Partner programme to increase loyalty, Partner alignment, and optimisation
As an IT Delivery Manager, you will manage the detailed plan to deliver, coordinating the various contributors, resolving issues, and communicating with senior stakeholders throughout the business. 
As a Digital Scrum Master, you will use the latest Agile practices to coordinate "Sprints", delivering changes regularly and iteratively, offering quick and impactful changes every couple of weeks. 
As a Cloud Engineer, you will use the latest agile product management, big data, data science and DevOps practices to develop, automate and optimise our operational processes and management insight.
As a Business Analyst, you are key to successful technical change delivery, helping guide business functions in improving products, services and software through requirements analysis and process improvements.
We're looking for people with passion, energy and a get-stuck-in attitude. You'll be proactive with a curious mindset, always looking to learn and improve – and teach us a thing or two with your fresh thinking. Three is a dynamic and fast-paced place to work, so being able to balance lots of different – and sometimes shifting – priorities is a skill you'll have nailed. You'll be working collaboratively with other teams and partners, allowing your confidence building relationships and fantastic communication skills to really shine.
For this programme we're also looking for these skills – it's ok if you don't have all of them!
Are you interested in technology and how it can transform people's lives?
Do you have a passion for mobile phone apps or the mobile industry?
Do you want to join a new growing team, developing in the latest digital technologies?
Do you spot when things could be done better, and want to make the changes happen?
Do you have a passion to gain technical and delivery certifications as you work?
Maybe you have coded something in the past, either as part of your education or just for fun?
Do you have strong logic, attention to detail, tenacity and resilience?
Do you have an interest in automation, robotics, the internet of things or connected smart devices?
Are you able to break down complex narratives to tell and engaging story?
Analytical skills, Data Visualisation skills and commercial acumen
Do you have excellent communication and relationship skills with ability to effectively influence?
Do you recommend improvements and positively challenge processes and ways of working?
Apply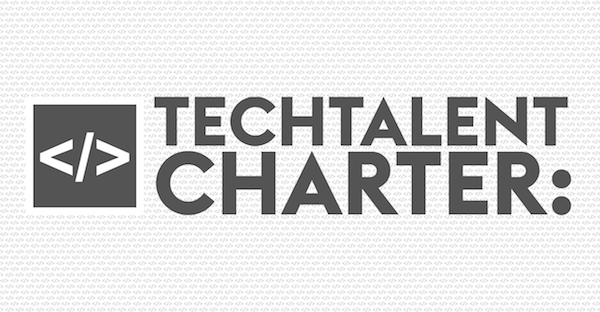 Three are a proud signatory of the Tech Talent Charter (TTC), working across industries to drive greater inclusion and diversity in technology roles.
Can't find the job you're looking for?