| Job ID | Location | Work Location |
| --- | --- | --- |
| 21038P | Reading | Reading Office (GBM) |
Job Type
Contract Type
Hours Per Week
Campus
Full-time
| Shift Pattern | Closing Date |
| --- | --- |
| Standard working week | 30/01/2022, 06:59:00 PM |
Technology Graduate Programme – Technical Specialists
Technology – Technical Specialist Graduate Programme at a glance.
This programme may lend itself best to those with or on track to gain a technical or science related degree, but we'll consider all applications
Ideal for people who love getting hands on and diving deep into the technical aspects of technology.
Open to anyone graduating this year, or who has graduated within the last two years. We don't ask for a minimum degree class
2 year programme starting in September 2022, based in our new Reading office at Green Park
You must have the right to work in the UK
We're accepting applications until 30th January 2022. Once you apply you'll be asked to complete some online assessments, if you get the application in early we will contact you pre-Christmas. Otherwise you will hear from us again in January – please be patient during this time.
Start your career with Three.
At Three we've been shaking things up since 2003 and we're still boldly going where no network has gone before. We put our core network in the cloud, we're building the UK's fastest 5G and we're always looking for new ways to innovate with cool and cutting-edge technology.
It's all about giving better connectivity, every day, for every customer. It's why we exist.
We love fresh thinking and new ideas here. Our 2 year Graduate Scheme lets you shine and get creative, tackling real-life business challenges with your grad community, while supporting you to learn and grow as you develop your skills and knowledge through rotations in the area of our business that excites you most. You'll even get international exposure to our sister company in Ireland and meet our CEO, Robert, who leads both businesses.
Excited yet? There's more!
Our grads join us on a 2 year Fixed Term Contract starting in September 2022 and:
Earn a salary of £29,400 plus benefits
Are rewarded for great performance with an annual 5% bonus
Get more paid holidays than you can shake a stick at: 28 days + 8 public holidays + 3 personal days. You can buy more (hey jetsetter) or sell up to 5 days back to us for cash.
Choose from a new phone or handset allowance with a paid unlimited plan
Enjoy flexibility with our hybrid virtual/office working approach. Work from home for part of the week, then come together with your peers to collaborate in our amazing brand-new office in Green Park, Reading.
Apply until 14th January 2022 – good luck!
Check out the application journey here: https://jobs.three.co.uk/early-careers
In this programme you'll become immersed in our Network.
Get involved in Radio Access Network Test and Design, 2. Core Network Test and Design, 3. Transport Network Test and Design 4. Programme Delivery (Programme management).
Responsibilities
Learn about our overall business and develop rounded skills for your career at Three and beyond
You'll be supported in each of your rotations to gain hands on knowledge and experience of the team and overall function
You'll have lots of opportunities to put your skills and learning into practice supporting key activities
As a Three Graduate you'll regularly get together with the wider graduate community for development and problem-solving real-life business challenges
As a Technology Graduate you could:
Get hands on experience of designing and delivering technical solutions
Learn to create technical products using the latest Digital technologies. Learning all the key concepts including design, build, maintenance and diagnostic testing as part of a cross functional, diverse team of delivery experts. 
Work on testing and configuring our networks
We're looking for people with passion, energy and a get-stuck-in attitude. You'll be proactive with a curious mindset, always looking to learn and improve – and teach us a thing or two with your fresh thinking. Three is a dynamic and fast-paced place to work, so being able to balance lots of different – and sometimes shifting – priorities is a skill you'll have nailed. You'll be working collaboratively with other teams and partners, allowing your confidence building relationships and fantastic communication skills to really shine.
For this programme we're also looking for these skills – it's ok if you don't have all of them!
Are you interested in technology and how it can transform people's lives?
Do you enjoy getting into deep technical details?
Are you able to digest and analyse complex technical information?
Do you have strong logic, attention to detail, tenacity and resilience?
Apply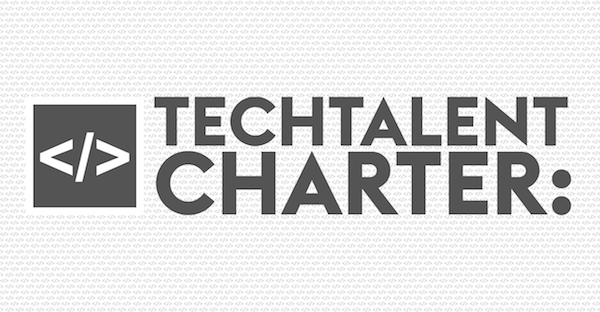 Three are a proud signatory of the Tech Talent Charter (TTC), working across industries to drive greater inclusion and diversity in technology roles.
Can't find the job you're looking for?