Job ID
Location
Work Location
2000AO
Greater London
| Job Type | Contract Type | Hours Per Week |
| --- | --- | --- |
| Professional | Full-time | 37.5 |
| Shift Pattern | Closing Date |
| --- | --- |
| Standard working week | N/A |
You are a creative, social media superstar! You Iive and breathe social and then some…

You're a trendsetter and you have your fingers firmly on the pulse of what, and who's on fire right now.

Delivering stellar content 24/7, you'll be joining a social squad with one shared goal – to make our customers love us!

You'll take/make a brief, create, publish, boost, measure, report, learn and then create a whole lot more..

Click to apply and come join the team that will knock the others out of the park!

Purpose/Context of the role

• Support the delivery of our world class Social Media programme and deliver against our aspirational mission "to become the UK's most loved brand on social media"
• The Social Media Creative will be one of our primary content producers and be responsible for content conception, creation and execution within our new social media studio (Studio Three) with the objective of creating disruptive, innovative and timely content across relevant social media platforms
• Through the creation of best in class content the Social Media Creative will be instrumental in implementing the company's Social Media Strategy, develop brand awareness and increase brand love, positioning Three as a leader in UK social media
• The role will drive an "always on" approach to Three's participation in the PR and social space
• The role will need to push innovation in social, ensuring that Three resonates on social with our key target audiences


As part of the social team the successful candidate will also need to work closely with our social media customer support team and social DR teams. You should be comfortable with all aspects of social media including community management, paid social and crises and issues management.
Our social team is based in an innovative studio in central London that hosts events and influencers, you'll be expected to support our programme which may include occasional evening work.


What you will be doing in the role.

• Conception, creation and execution of social media content that aligns to our social media strategy, meets our brand guidelines and resonates with our key audiences. You'll be expected to be able to take a brief from the business or brainstorm content from scratch, devising creative and content plans to support. You'll work on creative and social campaign ideas for key business and brand campaigns, partner campaigns and smaller one-off content ideas
• Contribute to the Studio Three 'always on' content calendar ensuring that our content is always grounded in audience insight and has the customer front and centre of all outputs
• Have your finger on the pulse of popular culture – by monitoring what's happening you'll be able to spot the latest trends and be able to turn that into a creative opportunity for the Studio. You'll be expected to hunt down the trending conversations, spot engagement opportunities and make sure that Three is at the heart of the conversation by participating in daily scrums and content planning and creative sessions
• You'll need to be up to speed with emerging platforms and understand how Three might benefit from engaging on them, you'll also be comfortable articulating when we shouldn't
• Help drive an engagement programme with social media influencers, working with content creators and social influencers on content and campaigns that deliver results in line with our KPIs and generate social buzz
• Work to a budget for content and campaigns and be able to provide a clear plan with breakdown of associated costs for sign off.
• Use paid social to help amplify content, where appropriate, understanding your target audiences and the role of the content your produce and their KPIs
• Support on community management duties where required including scheduling of posts and managing daily conversation taking place on Three`s social media channel
• Monitor the performance of content and campaigns, making any necessary adjustments during the campaign to drive success
• Reporting on the performance of content and campaigns as appropriate including performance against KPIs and learnings
• In addition, you'll have the opportunity to manage projects from end to end and be part of integrated campaign teams across the business



Type of person we are looking for.

• Skilled in Adobe Photoshop, Adobe After effects and Adobe Premiere suite or other design, editing, creative programmes
• Experience in photography, videography, editing with hands on shoot experience
• An Instagram, Snapchat and Tik Tok native – what the candidate doesn't know about these platforms isn't worth knowing. As well as an expert at Facebook and Twitter (a 'strong interest' won't cut it) and have a good understanding of how to utilise all these platforms for brands
• A love of social media. You'll spend time on these platforms and understand how our target audiences use them and the content and topics that engage them
• Highly creative with an ability to come up with fresh content and campaign ideas on a day to day basis
• A finger on the pulse of all social media industry news in terms of platform updates, innovations and emerging trends
• Proven track record of delivering successful social content and campaigns for brands
• Be a proactive self-starter that doesn`t wait to be asked
• Ability to produce creative and clear presentations/reports that highlight objectives and performance v KPI's
• Excellent standard of written and spoken English but 100% savvy with social lingo

Nice to have.
• Knowledge of the sector and the business
• Hands on experience of managing influencer relationships
• Experience of managing agencies
• Academic or professional qualification in a creative or marketing discipline
• Crisis communications and issues management experience


Apply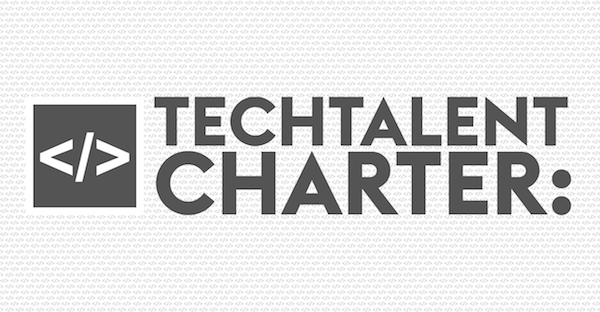 Three are a proud signatory of the Tech Talent Charter (TTC), working across industries to drive greater inclusion and diversity in technology roles.
Can't find the job you're looking for?