| Job ID | Location | Work Location |
| --- | --- | --- |
| 19039W | Wellingborough | 3Store Wellingborough |
| Job Type | Contract Type | Hours Per Week |
| --- | --- | --- |
| 37.5 | Hourly | Full-time |
| Shift Pattern | Closing Date |
| --- | --- |
| 37.5hrs per week (5 days out of 7) | N/A |
Know how to get the best out of a tight knit team? A natural with customers? Love the latest technology? Then here's business you can lead, grow and shape.


Something to get excited about:
Our stores are great places to visit. And work, especially when you're in charge. As well as driving commercial performance, you'll make sure our customer experience is world-beating. You'll lead a team that encourage customers to enjoy our products and services while finding the right handsets and tariffs for them. That means recruiting smart switched-on people, then coaching and developing them so they're skilled at having great conversations and finding out just what customers' need, offering a real personal service and making the techie stuff simple and straightforward


A background that'll take you further:
You may already be making your mark in the mobile retail industry, but if you're not, that's ok too. You'll be demonstrating you know how to lead, organise and manage a team. Wherever you are now you'll soon impress us with how much you know about sales techniques, team-building, how you're motivated by targets and how keen you are to be the kind of role model others look up to.


A bit about us:
We exist to make mobile better for everyone. Ever since we were created in 2003, we've been challenging and changing the way the industry works by putting customers first and tackling the issues that frustrate and annoy them. We were the first mobile network to take the fear out of using data with our All You Can Eat plans. We were the first to abolish eye-watering roaming charges for people travelling abroad and we were the first network to give our customers 4G at no extra cost. We knocked out sky high prices for calling 0800 numbers before anyone else.
We're able to do this thanks to our amazing people who share our passion and belief in making things right.
For us to be at our best, we need the right team. This is why we're committed to helping our people fulfil their potential, so they can help us fulfil ours.

The role develops and delivers the store business targets, in line with the strategic priorities for the area, ensuring sustainable commercial growth, high level individual and business performance and a great customer experience through leading, engaging and inspiring a Store team.
Responsibilities
Sales

Supports and supervises a Store team to deliver established sales targets within the store, in line with business requirements
Performance Management
Manages the performance of a Store team by working within performance management systems to measure and tracking individuals and team performance against store KPIs.
Building Capability
Builds own capabilities and develops the capabilities of Store team members by working within existing development framework to provide specialised training and coaching sessions.
Leadership and Direction
Leads a Store team, delivering high levels of employee engagement and creating an environment within the Store that encourages collaboration and ensure high performance to achieve store targets. Maintains feedback and coaching conversation with Store team members using the 'Great Conversations' model to ensure a great customer experience in the store.
Data Management
Delivers prescribed outcomes by working within established data management systems and procedures.
Data Collection & Analysis
Conducts research using the data collected when monitoring experience in-store and selects relevant information to enable analysis of key themes and trends which facilitate Store team members to understand how to drive customer experience.
Operational Management
Supervises Store team members to deliver operational outcomes while working within established systems.
Quality Assurance
Performs customer credit check and other quality assurance tasks and supervises others to ensure data is accurate.
Budgeting & Costing
Takes responsibility for managing and delivering a prescribed team budget for the Store and/or conducts analyses on budget and costs progress while working within established systems.
Compliance
Highlights shortcomings and suggests improvements in current compliance processes, systems and procedures within the Store, to ensure full compliance with Company policies and procedures.
Behavioral SkillsListening with Respect
Shows respect for others by seeking to understand their perspectives. Demonstrates positive regard for others, assuming that each person has unique capabilities. Specifically, listens; for example, is open to new ideas and others' viewpoints, based on an underlying belief that others have good intentions, expertise to offer, and a valid viewpoint (until proven wrong).
Focusing others on the customer
Focuses the organization on discovering and meeting the customer's needs. Specifically, corrects problems; for example, ensuring that customers' issues are corrected promptly and efficiently.
Information Seeking
A desire to know more and seek information to inform decisions. Specifically, researches; for example, conducting debriefs following completed projects to understand what worked well and what did not.
Approach to Thinking
Thinks through situations of varying degrees of complexity and ambiguity, in order to understand them clearly.
Specifically, cuts through complexity; for example, explaining complex situations or data in a way that is easy for others to understand.
Team Leadership
Builds a high performing team by ensuring that the team is focused, motivated and inspired to achieve team objectives. Specifically, creates positive team culture; for example, ensuring others follow the expected ways of working.
Understanding Others
Takes an active interest in other people. Seeks to understand their individual perspectives and concerns and accurately hears the unspoken or partly expressed thoughts, feelings and concerns of others. Specifically, actively listens; for example, repeating what was heard to check understanding, particularly in difficult conversations.
Holding People Accountable
Holds people accountable to standards of performance both in what and how they do it. Specifically, sets basic expectations; for example, monitoring performance against compliance requirements and basic standards.
Organizational Systems Thinking
Considers and addresses the organization as a set of interacting systems so as to structure and align organizational ways of working to the strategy or organizational purpose. This is about changing structure, systems, processes (the 'plumbing' of the organization) - it is not the interpersonal aspects of leading change.
Specifically, identifies areas for change; for example, diagnosing misalignment between the organizational structure or model and the desired outcomes.
Impact through Influence
Engages with others, getting buy-in to deliver results and skillfully influencing to build support. Specifically, uses direct influence; for example, using rational, well thought through arguments.
Conceptual Thinking
Thinks through issues by seeing the pattern or big picture, brings facts and ideas together, and develops innovative or creative insights. Specifically, applies models or theories; for example, using a theory to help understand a situation.
People Development
Builds capability of others by teaching, coaching and/or mentoring them to do an excellent job for the longterm.
Specifically, provides on-the-job training; for example, giving practical support and imparts expertise, shares reasons and rationale as well as procedures.
Drive for Results
Focuses on assessing, measuring and improving performance. Shows drive and determination to meet short and long-term goals. Specifically, takes accountability; for example, tracking his/her own performance against standards or measures.
Customer Focus
Identifies and meets the needs of internal and external customers, being continually focused on outcomes for customers. Specifically, communicates; for example, reporting back to customers on enquiries, or ensures that others do.
Technical SkillsPerformance Management
Drives Store team performance and provides technical guidance when required on building a high performance culture by designing and delivering programmes that accurately assess and recognise the skills and capabilities that employees need to achieve business success.
Managing Change
Effectively implementing change within the Store, and provides technical guidance when required on maintaining high performance while applying a change mindset to the execution and monitoring of business activities during times of change.
Commercial Acumen
Applies understanding of the business environment and objectives to identify opportunities in the community and connect them with market trends to develop solutions, while also providing technical assistance to Store team members when necessary.
Negotiation
Negotiates with other Store Managers and the Area Manager to achieve Store figures and build effective crossfunctional relationships, and provides technical guidance when required on how to help the area by obtaining consensus between two or more internal or external parties who may have different interests.
Verbal Communication
Uses clear and effective verbal communications skills to persuade and influence Store team members and customers and provides technical guidance when required on expressing ideas or requesting actions.
Customer and Market Analysis
Conducts research and analyses customer and market data to improve retail processes and activities which help to achieve area targets while providing technical guidance as needed in order to develop a comprehensive understanding of customer and market conditions that enables maximum return on investments.
Data Management
Manage data and document ideas and actions to drive performance in business plan and provides technical guidance when required on acquiring, organising, protecting and processing data to fulfill business objectives.
Data Collection and analysis
Analyse and interpret customer data in order to create a transparent value proposition and recommend actions, as well as provides technical guidance when required on analysing data trends for use in reports to help guide decision making.
Action Planning
Supports the development of Area and Store business plans that continually improve performance and provides technical guidance when required on developing appropriate plans or performing necessary actions based on recommendations and requirements.
Planning and Organising
Identifies priorities and allocates tasks appropriately and provides technical guidance when required on planning, organising, prioritising and overseeing activities to efficiently meet business objectives.
Computer skills
Supports business processes without supervision by understanding and effectively using standard office equipment and standard software packages, while providing technical guidance as needed.
Review and Reporting
Applies comprehensive knowledge and skills to create area reports and present them to the Manager and stakeholders, while providing guidance and training to others on reviewing and creating relevant and effective reports.
Compliance
Ensures compliance with company policies within the Store by implementing specific processes and regulations and provides technical guidance when required on achieving full compliance with applicable rules and regulations.
General Experience

Experience in a retail/commercial or similar fast pace environment at an operational level with a customer experience background, which enables job holder to deal with the majority of situations and to advise others
Managerial Experience
Managerial experience, preferably in a fast pace environment, of developing and supervising a Store team and other resources to achieve specific end results within limited time frames.
Apply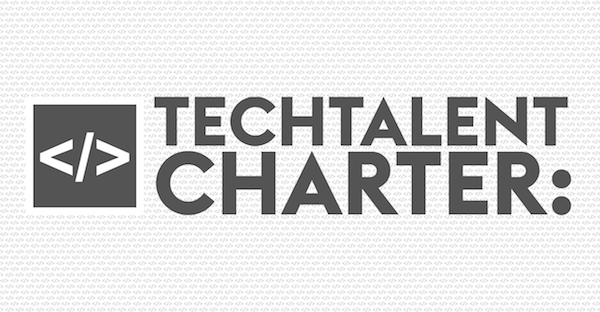 Three are a proud signatory of the Tech Talent Charter (TTC), working across industries to drive greater inclusion and diversity in technology roles.
Can't find the job you're looking for?