A big network with big benefits
Just Rewards, our benefits platform, allows us to showcase our full range of benefits – so it's easy for you to see what's on offer, make informed choices and personalise your benefits to suit you.
Savings and insurance
Pension with 4.5% employer contribution. Life assurance and critical illness cover for you and your partner. Income protection up to 75%. We help you feel secure and never out of pocket.
Health and wellbeing
High quality private healthcare through Bupa for you and your family. It's quick and easy to access, as is dental care, and comprehensive health assessments with Nuffield Health.
Lifestyle
Buy or sell holidays as you see fit. Get discounts on 3,300 gyms, health clubs and yoga studios nationwide. Cycle to work scheme, season ticket loans and 24/7 travel insurance.
So, so much more
There are tonnes of discounts on smartphones, tablets and gadgets that will ensure you're significantly better off. Plus access to tools like Headspace, the leading mindfulness and meditation app, LinkedIn Learning and Lifeworks.
Diverse teams forging inclusive connections
At Three, we want our people to feel safe bringing their authentic selves to work. We believe that an inclusive culture, underpinned by respect, is the foundation of a diverse organisation. Creating this workplace environment for all our people is a journey and a long-term commitment – one that we're excited to be on.
Gender
By 2030, we will increase the number of people who identify as female, non-binary and gender fluid in leadership roles from 32% to 50%.
Disability
We are continuously reviewing accessibility and reasonable adjustments for people with disabilities and neuro-diversity needs in the office and throughout our stores. We will be an accredited space for a disabled workforce.
For all
We are changing policy to achieve equity in hiring, pay and progression. Managers and hiring managers receive training to prevent unconscious bias, and we have a company-wide 'zero tolerance' policy on discrimination of any kind. Want to know more? Visit our social commitment page https://www.three.co.uk/social-commitment/inclusion
Ethnicity
We have published the Ethnicity Pay Gap Action Plan and are actively supporting our Ethnic and Cultural Diversity Network in educating our teams understanding and behaviours.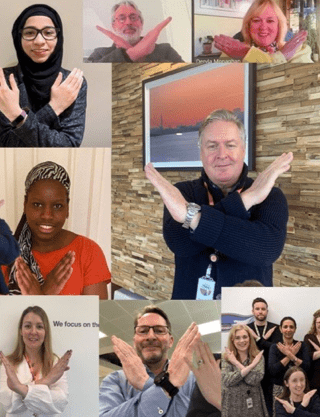 Diversity at Three
Watch the video and learn more about how Three is creating an inclusive and diverse work place.
I don't fit the stereotypical idea of what a 'deaf person' should be. I don't sign, my speech isn't impacted and when I'm not working, I perform as a singer. It's important to me to help raise awareness at Three, and I do that by being involved in the Diversity, Inclusion and Belonging Committee, as well as being a founder of the Accessibility Employee Network.
Laura Killen, Market & Competition Insights Specialist
As a Black woman, I'm a huge advocate for equality in the workplace. Having the opportunity to be a part of the Ethnic & Cultural Diversity network and champion this really excites me.
Rachel Benson, Customer Advisor and student
Always learning. Forever developing.
We know the value of developing our people, and we're delivering our development initiatives in many new and exciting digital ways. We are also using insight from our employee surveys and from sponsors across the business, to build a comprehensive development programme that caters to our people on an individual level.
We love to identify and drive the amazing skills of our people. That's where our new mentoring programme comes in. Plus, LinkedIn Learning is available to all our employees, with over 16,000 courses provided by qualified industry experts. And we're even continuing to expand our graduate programme and apprenticeship offerings.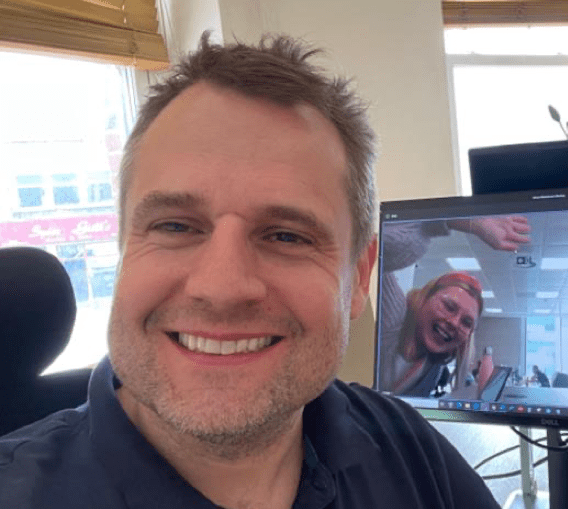 The Mentorship Collective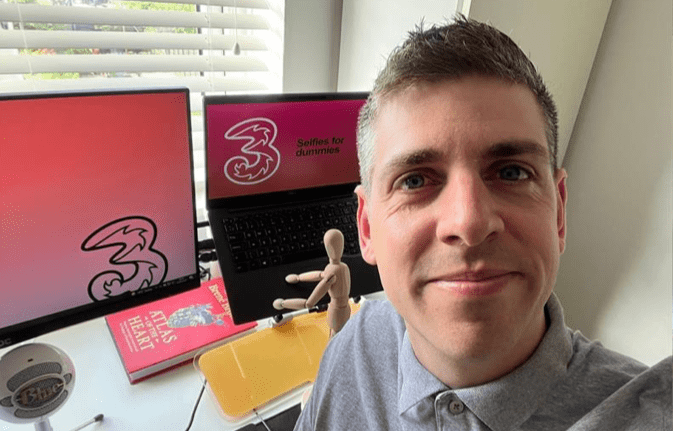 LinkedIn Learning