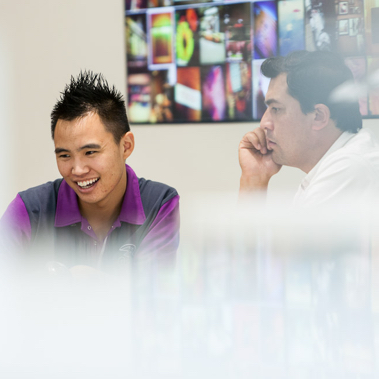 Life in store.
The focus in store is customers, customers, customers. It's all about giving them experiences to remember - how can the conversations we have turn casual shoppers into loyal advocates for our brand? Teamwork is key to the success of every store. And because we nurture such close-knit teams, our people like to have some fun through the day (customers clearly pick up on that positive vibe). We're big on recognition too – and love to give credit to everyone who makes it right on the shop floor.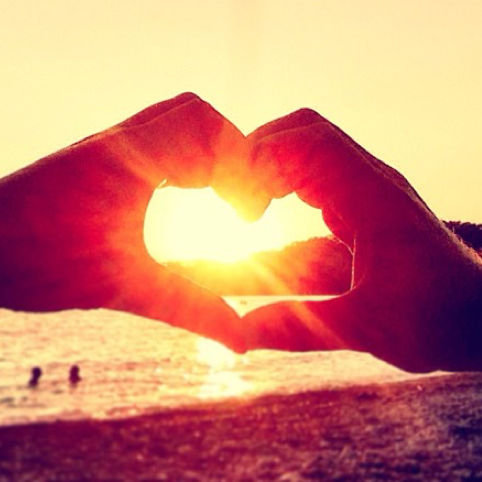 What we're like.
We're a multi-million pound business with an impressive history behind us – yet we still have the bold, ambitious, adventurous qualities you'd associate with a 'challenger brand'. Our agility and flexibility are what really set us apart. Around here Retail employees get to work on projects too, and we live to help each other out. Above all, we love doing what we do, and we're pretty good at it.

"It's a feeling of belonging. You wake up and you want to go to work!"
- Amy, Oxford Street Store
Jobs.
From Customer Advisors through to Lead Store Managers, there are positions at a wide range of levels. Whichever is right for you, they're all customer-centric roles. And while you don't need to be a tech-devotee, it certainly helps to know a thing or two about it.
Customer Advisors.
This role is vital to helping us achieve our goals and become the UK's best-loved brand. You'll need to be passionate about helping customers get the very best from us. That means having great conversations, listening to what they need and bringing products and services to life.
No two days are ever the same in our stores. You'll find high energy and enthusiasm are a must – you'll need them to embrace our fun, fast paced culture.
Retail experience isn't essential. We'll guide you through our own internal development programmes to help you fulfil your potential, so we can fulfil ours. What is important is that you thrive on team spirit and doing the right thing for the customer. So, if you're confident, hard working and love hitting targets, you'll fit right in.
Assistant Managers.
The first things you'll need are tons of energy and drive. You'll report to the Store Manager, collaborate with everyone and be a role model for your team. They'll look to you for support, guidance and motivation to be the very best they can be.
Coaching them to deliver exceptional service, driving commercial performance, and developing them to achieve their goals are all key elements of the role.
When the Store Manager's not around, you'll learn while you lead too. That'll give you a real chance to grow your own skillset ready for your next step with us.
Store Managers.
You'll love motivating and inspiring the team, providing personal development and encouraging their ideas. An inspirational coach and leader, you'll have a commercial mindset with the ability to engage and influence a team of eager people.
You'll be the driving force in growing your store's business. You'll lead by example to embed the right behaviours within your team – and turn us into the UK's best loved brand.
Since you'll be one of our advocates, we want you to challenge what we do to change our stores for the better. We'll listen, promise. We'll also value the contribution you make and together we'll make it right.
Lead Store Managers.
You'll be managing a store but you'll also be learning how to step up to the next level, shadowing and taking operational duties that support your Area Manager with area led initiatives. At the same time you'll coach your own team and peers towards personal and commercial success.
You'll lead and inspire across the area, making sure everyone knows how they can bring our strategy to life in the store and turn us into the UK's best loved brand.
Our Lead Store Managers are great role models who never stop looking for ways to improve the experience for our customers and our people – which means a better commercial performance across the area. Love a challenge? Then this is the one for you.
Selection Process.
We're re-vamping what we do all over the business. Recruitment and selection is no different. Our new approach is designed to make the process work best for both you and us – it's more than a way for us to assess you and your talents. It's how we can discover whether we're right for each other.
Is Three right for me?
If you see a position that interests you, why not check out our interactive questionnaire to find out if Three is right for you.
Am I right for Three?
If you choose to apply, the next step will be to take our online personality test. This assesses how well you will fit in here. We'll provide feedback – if you're a good fit, we'll progress you to the next stage.
Telephone Assessment.
If your on-line assessment goes well, we'll schedule a telephone call to talk about details such as hours and location – we need to ensure they will work for you too. We'll also ask you to complete a short telephone based exercise to get an understanding of your skills.
In Store Assessment.
If you impress us on the phone, you'll be invited to meet the Store Manager. This interaction could involve a face-to-face interview, or an informal (and non-scary) assessment centre.
Offer.
We'll provide feedback. At that point, if you tick our boxes, we'll make you an offer. If we tick yours, you'll soon be on the team.
Rewards.
We know how hard our teams work. So, we're happy to reward our people in many different ways. Stuff like a free phone, a bonus and discounted SIMs for your mates are a heartfelt thank you from us, for a job well done by you.
Here's a quick introduction. Not the full list.
Choose a phone (or £200 cash instead).
You'll get all-you-can-eat calls, texts and data, and even six discount codes in SIM only plans for friends and family.
It's never too early to start a pension.
With ours, when you pay in, we pay in. You'll get tax and national insurance savings straight away.
Through our Superstars Scheme.
We make sure individuals get the recognition they deserve (and a nice thank you card).
You'll get access to a discount portal.
That will give you some great savings on retail brands and things like restaurants and cinema tickets.
Everybody loves some extra cash for a job well done.
Our monthly bonuses are paid based on store performance. So it reflects all the effort the team puts in.
Back to top